2024 Acura Integra Type R vs Hyundai Elantra N: Which is Better?
In 2024, Acura is introducing a new 320-hp Type S version of the Integra, addressing concerns about its sportiness. Similar to the Civic Type R hot hatchback, it will feature a turbocharged 2.0-liter four-cylinder engine, a six-speed manual gearbox, and a limited-slip differential. The Integra Type S will boast a more aggressive appearance and come at a higher cost than the base model, starting at $51,995, making it $7105 more expensive than the 2023 Type R. Meanwhile, Hyundai's Elantra N sport compact will receive an update, aligning its design with the standard sedan. Specific details about the refresh are still undisclosed, but we hope to see the return of the six-speed manual and eight-speed dual-clutch automatic transmission options. The refreshed Elantra N will feature new 19-inch wheel choices and updated front and rear bumper covers with LED lighting.
| | | |
| --- | --- | --- |
| | Acura Integra Type S | Hyundai Elantra N |
| Dimensions | 171.4 in x 71.4 in x 64.1 in | 184.1 in x 71.9 in x 55.7 in |
| Engine | 2.0L turbocharged inline-4 | 2.0L turbocharged inline-4 |
| Horsepower | 320 hp | 286 hp |
| Torque | 310 lb-ft | 289 lb-ft |
| 0-60 MPH | 5.0 sec | 4.8–5.3 sec |
| 0-100 MPH | 11.7 sec | 12.2–12.7 sec |
| Top-Speed | 167 mph | 155 mph |
Specs
Acura Integra Type S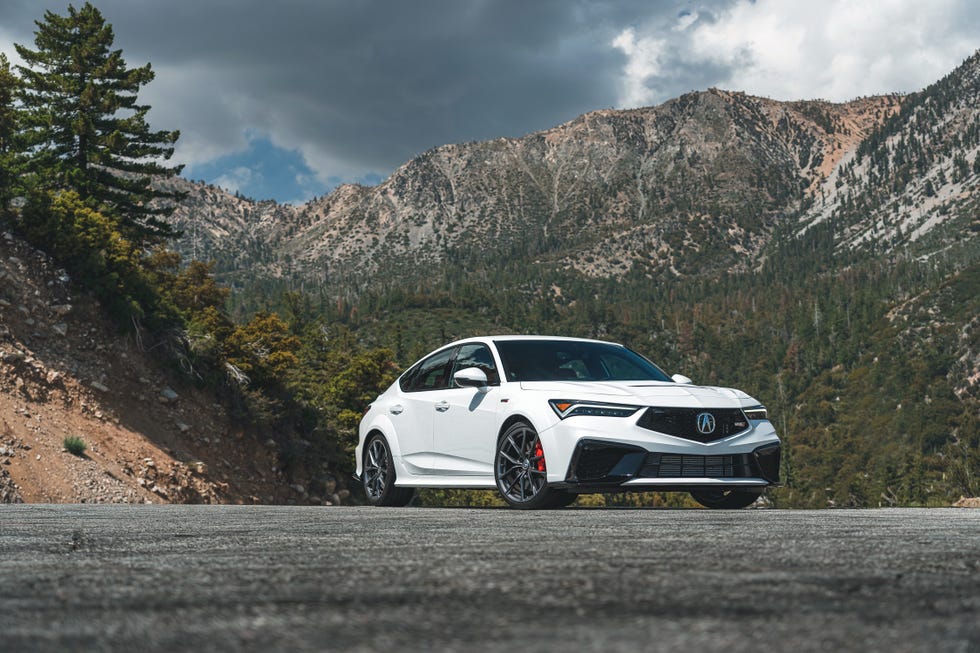 Engine & Performance
The heart of the Type S is a spirited 2.0-liter inline-four engine, turbocharged to unleash an impressive 320 horsepower and 310 pound-feet of torque. Acura thoughtfully retuned this powertrain to deliver a touch more mid-range torque, perfect for an exhilarating ride. Embracing the sporty essence, the Type S boasts a six-speed manual gearbox and front-wheel drive. Echoing the spirited performance of the renowned Civic Type R. Acura's attention to detail shines through with distinctive features like three center-mounted exhaust pipes, 19-inch wheels donning summer tires, and superior Brembo brakes. A unique exhaust system completes the ensemble, ensuring an unmatched driving experience.
Price & Mileage
If the starting price of $51,995 for the Type S is beyond your budget. Consider the A-Spec Technology trim, which remains a strong contender. Nevertheless, we firmly believe that the essence of the Integra is best captured in the Type S model. The availability of a six-speed manual gearbox adds to the driving appeal, and this option is offered in both the Type S and A-Spec trims. It's important to note that the Type S, with its larger and more powerful engine. Achieves slightly lower fuel-economy ratings of 21 mpg city and 28 mpg highway.
Acceleration & Features
The Type S showcases impressive acceleration, going from 0 to 60 mph in just 5.1 seconds and reaching 105 mph in 13.7 seconds with 93 octane fuel. It handles rough roads with ease, as the dampers provide a smoother ride. The Integra models feature a versatile 10.2-inch digital gauge cluster that can be customized to display various driver information. Additionally, you have the option to upgrade to a larger 9.0-inch unit, along with the standard 7.0-inch infotainment display. Both of these eliminate the frustrating touchpad controller found in other Acura products. Enjoy a seamless and user-friendly experience with Integra's advanced technology features.
Hyundai Elantra N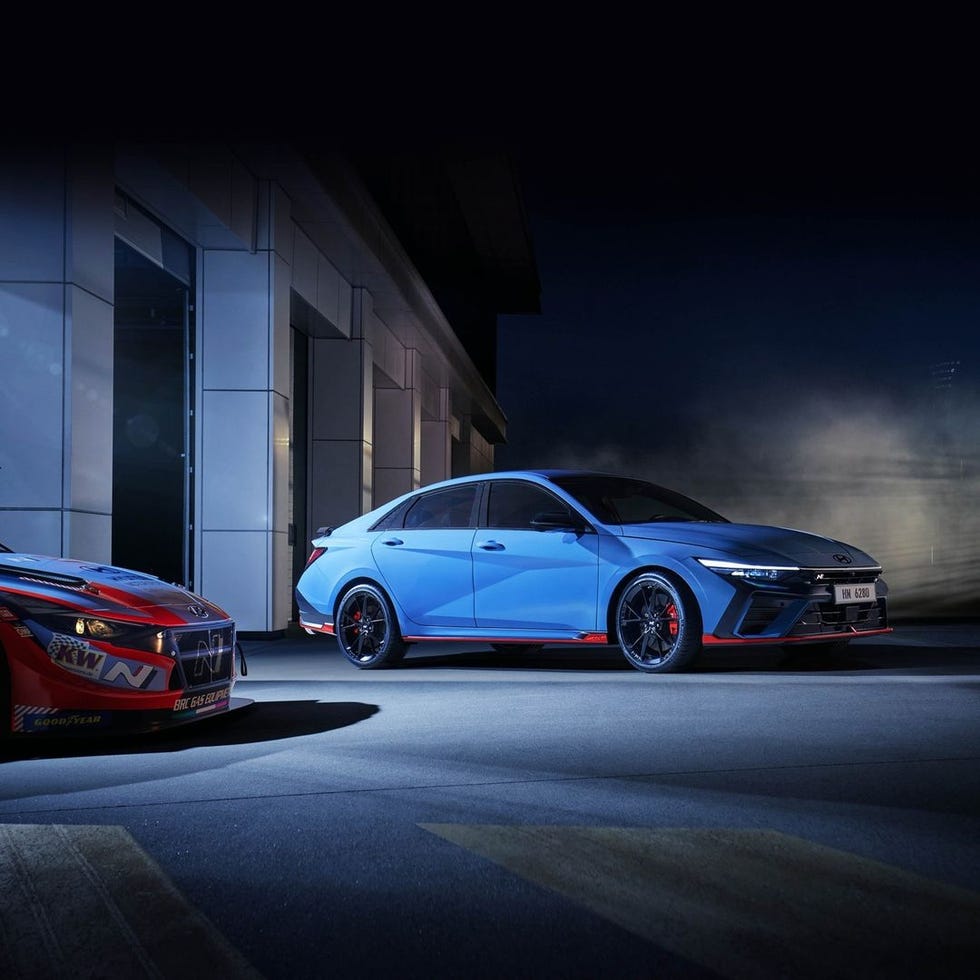 Engine & Performance
The upcoming Hyundai Elantra N is expected to retain its reliable turbocharged 2.0-liter four-cylinder engine. Originally sourced from the Veloster N hatchback, which unfortunately is no longer available. The previous version of this engine delivered 276 horsepower. But it remains uncertain if the 2024 Elantra N will receive any power upgrades to complement its fresh appearance. While an eight-speed automatic transmission was offered in the previous model. Our preference lies with the standard six-speed manual transmission for a more engaging driving experience. Notably, the Elantra N's longer wheelbase contributes to a smoother ride compared to the Veloster N. Without compromising the sporty and confident driving dynamics that we value in a sports sedan.
Price & Mileage
The Elantra N exudes an air of confidence and is equipped with a wealth of cutting-edge features. Apart from its enhanced performance compared to the standard Elantra. It boasts an array of advanced technology and safety options, providing buyers with an excellent range of choices. The starting price for the Elantra N is expected to be around $36,000, offering exceptional value for what it offers. As for fuel efficiency, you can anticipate similar mileage ratings to the 2023 model. According to the EPA, models with a manual transmission are estimated to achieve 22 mpg in the city and 31 mpg on the highway. While the automatic transmission option reaches 20 mpg in the city and 30 mpg on the highway.
Acceleration & Features
During our instrument testing of the 2023 Elantra N, we witnessed impressive acceleration figures, with sprints to 60 mph taking just 5.1 seconds and a quarter-mile run completed in 13.8 seconds at a trap speed of 105 mph. The Elantra N maintains the all-digital dashboard found in the regular Elantra model, featuring a spacious 10.3-inch digital gauge display positioned alongside a slightly angled 10.3-inch infotainment display that prioritizes the driver's perspective.