2024 Acura Integra Type S vs Tesla Model 3: Which is Better?
In 2024, Acura will introduce a new 320-hp Type S version of the reborn Integra, aimed at those seeking a sportier experience. The Integra Type S shares similarities with the Civic Type R hot hatchback, featuring the same turbocharged 2.0-liter four-cylinder engine, six-speed manual gearbox, and a limited-slip differential. It boasts a more aggressive appearance and a higher price tag compared to the base model, starting at $51,995, making it $7,105 more expensive than the 2023 Type R. Despite criticisms of Tesla and its leader Elon Musk, the Model 3 electric car revolutionized the EV market with its affordability, impressive range of approximately 358 miles for the Long Range model and enjoyable performance. While the Model Y SUV may be preferred by some. The Model 3 remains popular due to its practicality and driving experience.
| | | |
| --- | --- | --- |
| | Acura Integra Type S | Tesla Model 3 |
| Dimensions | 171.4 in x 71.4 in x 64.1 in | 184.8 in x 72.8 in x 56.8 in |
| Engine / Motor | 2.0L turbocharged inline-4 | permanent-magnet AC |
| Horsepower | 320 hp | 470 hp |
| Torque | 310 lb-ft | 298 lb-ft |
| 0-60 MPH | 5.0 sec | 3.1 sec |
| 0-100 MPH | 11.7 sec | 8.2 sec |
| Top-Speed | 167 mph | 162 mph |
Specs
Acura Integra Type S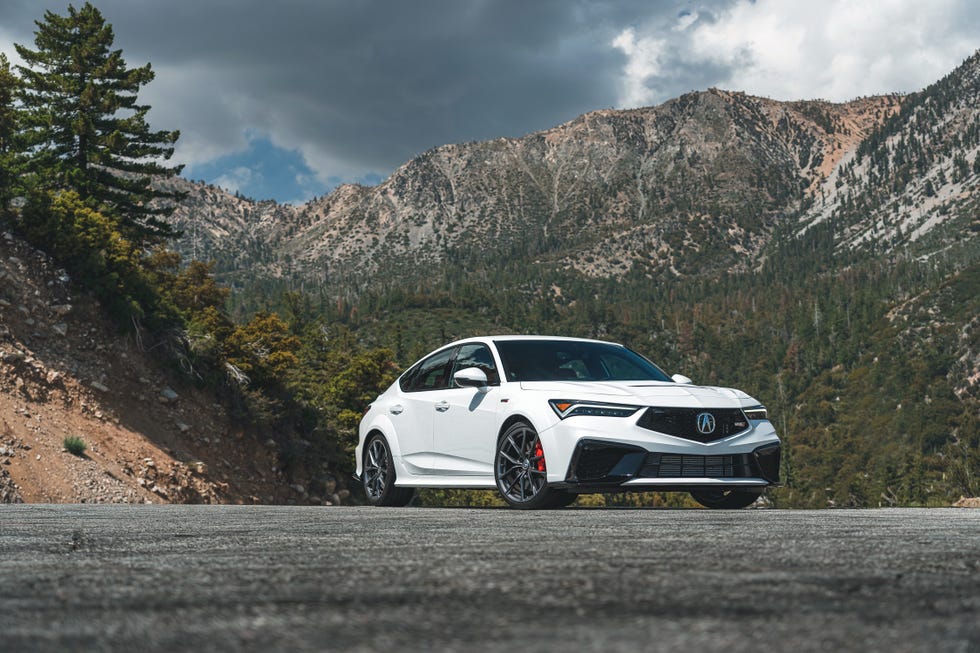 Engine & Performance
The heart of the Type S is a spirited 2.0-liter inline-four engine, turbocharged to unleash an impressive 320 horsepower and 310 pound-feet of torque. Acura thoughtfully retuned this powertrain to deliver a touch more mid-range torque, perfect for an exhilarating ride. Embracing the sporty essence, the Type S boasts a six-speed manual gearbox and front-wheel drive. Echoing the spirited performance of the renowned Civic Type R. Acura's attention to detail shines through with distinctive features like three center-mounted exhaust pipes, 19-inch wheels donning summer tires, and superior Brembo brakes. A unique exhaust system completes the ensemble, ensuring an unmatched driving experience.
Price & Mileage
If the starting price of $51,995 for the Type S is beyond your budget. Consider the A-Spec Technology trim, which remains a strong contender. Nevertheless, we firmly believe that the essence of the Integra is best captured in the Type S model. The availability of a six-speed manual gearbox adds to the driving appeal, and this option is offered in both the Type S and A-Spec trims. It's important to note that the Type S, with its larger and more powerful engine. Achieves slightly lower fuel-economy ratings of 21 mpg city and 28 mpg highway.
Acceleration & Features
The Type S showcases impressive acceleration, going from 0 to 60 mph in just 5.1 seconds and reaching 105 mph in 13.7 seconds with 93 octane fuel. It handles rough roads with ease, as the dampers provide a smoother ride. The Integra models feature a versatile 10.2-inch digital gauge cluster that can be customized to display various driver information. Additionally, you have the option to upgrade to a larger 9.0-inch unit, along with the standard 7.0-inch infotainment display. Both of these eliminate the frustrating touchpad controller found in other Acura products. Enjoy a seamless and user-friendly experience with Integra's advanced technology features.
Tesla Model 3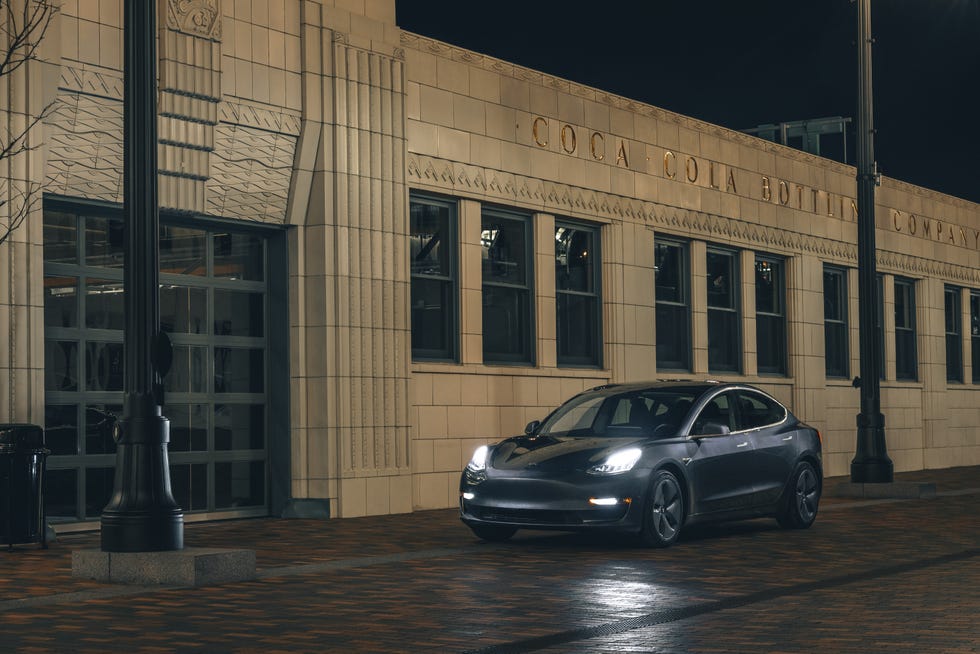 Motor & Performance
Like many electric vehicles, the Model 3 exhibits rapid acceleration, delivering a seamless and nearly noiseless ride thanks to its powerful electric motor. Impressively quick, especially in certain trims, Teslas offer a dynamic driving experience. The Model 3's battery placement beneath the floor contributes to its remarkable stability and agility when maneuvering around corners. The steering is precise and well-balanced, offering three customizable settings to tailor the steering effort according to your preferences. All in all, the Model 3 promises an exhilarating drive with its cutting-edge technology and exceptional handling capabilities.
Price & Mileage
While the base rear-wheel-drive model is reasonably priced. Some drivers might still experience range anxiety with its EPA-estimated 272-mile driving range. To alleviate these concerns, we highly recommend opting for the Long Range model. Which provides an impressive estimated 358 miles per charge. Additionally, all Model 3 variants come equipped with appealing features like heated front seats, navigation, and Tesla's Autopilot semi-autonomous driving system. The starting price for the Model 3 is $41,880. When it comes to efficiency, the various versions of the Model 3 boast EPA ratings ranging from 113 MPGe to 138 MPGe. Emphasizing these advantages, the Model 3 showcases a compelling package that caters to both cost-conscious consumers and eco-conscious drivers alike.
Acceleration & Features
During testing, the rear-wheel-drive Long Range model demonstrated impressive acceleration, reaching 60 mph in just 5.1 seconds. On the other hand, the Model 3 Performance variant takes things to the next level. Achieving an incredible 0-60 mph in just 3.5 seconds, making it half a second faster than the Model 3 Long Range. Standard features include navigation, Bluetooth, and USB connectivity. But it's worth noting that AM radio and SiriusXM satellite radio options are surprisingly not available for the Model 3. However, users do have access to various internet-streaming radio options. Additionally, some may be disappointed by the absence of Android Auto or Apple CarPlay. The Model 3 still offers a range of cutting-edge features to enhance the driving experience.