2024 Aston Martin DB12 Volante vs Aston Martin DBS Volante: Which is Better?
The 2024 Aston Martin DB12 Volante exhibits undeniable beauty with its captivating low-slung body. Its appearance, matched with a twin-turbocharged 4.0-liter V-8 generating 671 horsepower, delivers performance that lives up to its stunning looks. Unlike assumptions, it features a V-8 engine instead of a V-12, propelling it to a top speed of 202 mph. Debuting during Monterey Car Week, the DB12 Volante starts production soon for year-end deliveries. In contrast, the Aston Martin DBS takes after American muscle cars with a powerful 715-hp V-12. Combining dignified British style and a luxurious cabin. While not as sport-focused as peers like McLaren GT and Ferrari 812 Superfast, it excels in elegant long-distance cruising.
| | | |
| --- | --- | --- |
| | Aston Martin DB12 Volante | Aston Martin DBS Volante |
| Dimensions | 186.0 in x 84.4 in x 51.0 in | 192.9 in x 83.5 in x 64.1 in |
| Engine | 4.0L twin-turbo V8 | 5.2L twin-turbo V12 |
| Horsepower | 671 hp | 715 hp |
| Torque | 590 lb-ft | 663 lb-ft |
| 0-60 MPH | 3.3 sec | 3.2 sec |
| 0-100 MPH | 7.5 sec | 7.3 sec |
| Top-Speed | 202 mph | 211 mph |
Specs
Aston Martin DB12 Volante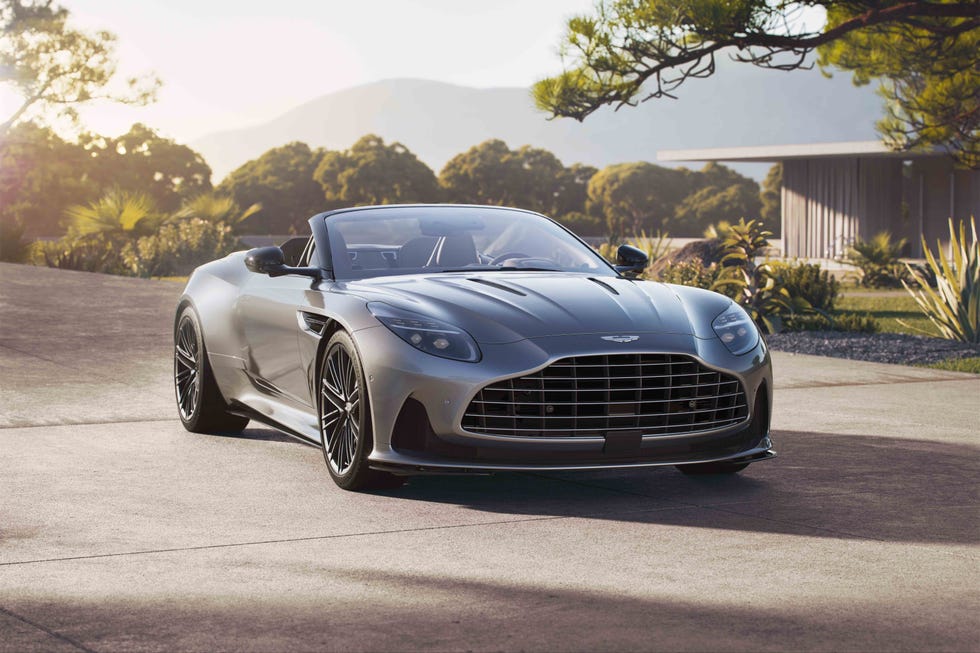 Engine & Performance
Aston Martin characterizes the Volante as a "super tourer," aiming to blend high-end sports car performance with the grand-touring prowess typical of traditional Aston Martins. Its mechanical configuration remains identical to the fixed-roof variant. Employing the twin-turbo 4.0-liter V8 engine sourced from AMG, delivering maximums of 671 horsepower and 590 pound-feet. Notably, the choice of a V-12 engine is no longer offered. The Volante will achieve the asserted top speed of 202 mph, even with the roof installed.
Price & Mileage
While official pricing remains undisclosed, an estimated cost of approximately $265,000 in the U.S. is anticipated. The DB12 has received fuel efficiency ratings of 14 mpg city and 22 mpg highway from the EPA. Aston's data indicates a weight difference of 240 pounds between the convertible and the coupe. Potentially leading to a slight reduction in mileage.
Acceleration & Features
Aston asserts the capability of achieving a 0-60 mph time in 3.6 seconds. Only a tenth shy of the coupe's time. Concealed beneath the rear deck, the Volante boasts an eight-layer fabric roof that can be opened in 14 seconds and closed in 16 seconds. Even while cruising at speeds up to 31 mph. Standard adaptive dampers, with a purported 500 percent enhancement in "bandwidth of force distribution" compared to those on the DB11 Volante. Further, contribute to its performance.
Aston Martin DBS Volante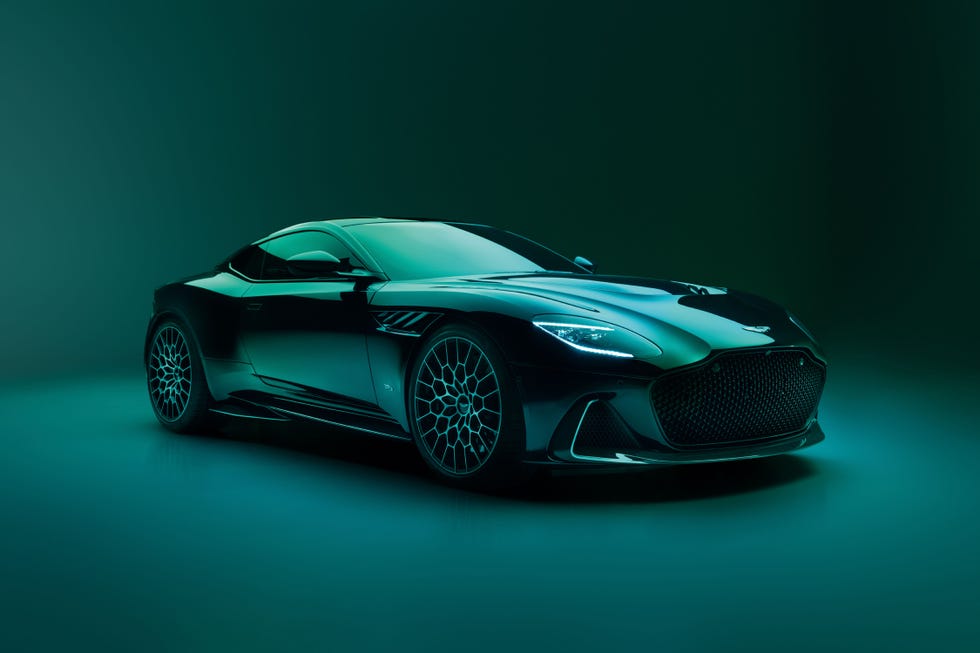 Engine & Performance
The regular DBS contains a twin-turbocharged 5.2-liter V-12 engine, producing 715 horsepower, while the 770 Ultimate models raise this to 759 horsepower. This potent engine drives the rear wheels through an eight-speed automatic gearbox, allowing the DBS to accelerate akin to a Saturn V rocket when pressing the gas pedal. Handling twisty roads provides a both rewarding and challenging driving experience. Although the suspension manages rough pavement adequately, it doesn't reach the level of refinement found in a Mercedes-Benz S-class.
Price & Mileage
Opting for the soft-top Volante convertible promises an immersive open-air encounter that we highly recommend. Aston Martin provides an array of customization choices for the DBS, urging you to craft a unique appearance ensuring the car's prominence at future concours car exhibitions. The starting price for the DBS is $333,684. While the DBS, like its high-performance exotic peers, doesn't excel in fuel efficiency, its EPA-rated 22-mpg highway fuel economy surpasses that of comparably expensive sports cars.
Acceleration & Features
With a claimed 3.2-second acceleration time for the coupe variant, the DBS proves its astonishing speed, reaching 211 mph regardless of its body type. Included in all DBS models is an 8.0-inch infotainment screen equipped with navigation, along with Bluetooth connectivity for both phone and audio streaming. The infotainment system, resembling Mercedes-Benz's COMAND software but lightly adapted, offers user-friendly navigation through menus using a central click wheel and touchpad on the console.