2024 Mercedes CLE vs Porsche 911: Which is Better?
Mercedes-Benz once had coupe and convertible versions for their C-class, E-class, and S-class models. But now, they've streamlined their lineup and combined the coupe and convertible of the C-class and E-class into the 2024 CLE class. The CLE-class boasts a sleek two-door design, a size similar to the old E-class coupe, and comes with advanced cabin technology and two powertrain options: a 255-hp turbocharged four-cylinder for CLE300 models and a 375-hp turbocharged inline-six for CLE450 models. Surprisingly, the Porsche 911, which started as a chopped-roof Volkswagen, has proven to be incredibly enduring, much like the benchmark for performance driving. Over time, Porsche has evolved the 911's formula slowly, resulting in a timeless combination of a sports car and a grand tourer. The standard 911 offers the perfect balance of performance and luxury, making it ideal for both thrilling weekend rides and comfortable everyday driving.
| | | |
| --- | --- | --- |
| | Mercedes-Benz CLE | Porsche 911 |
| Dimensions | 191.0 in x 73.2 in x 56.2 in | 178.5 in x 72.9 in x 50.9 in |
| Engine | 3.0L turbocharged inline-6 | twin-turbocharged 3.0L flat-6 |
| Horsepower | 375 hp | 473 hp |
| Torque | 369 lb-ft | 420 lb-ft |
| 0-60 MPH | NA | 2.8 sec |
| 0-100 MPH | NA | 8.0 sec |
| Top-Speed | NA | 193 mph |
Specs
Mercedes-Benz CLE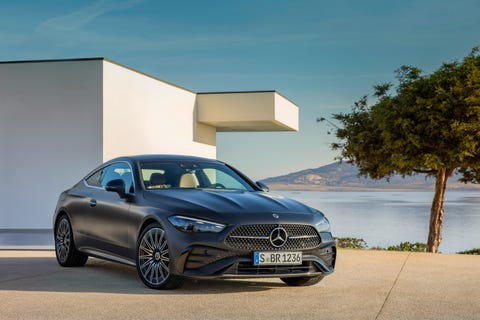 Engine & Performance
The CLE class presents a variety of powertrain options tailored to different driving preferences. The spirited CLE300 is equipped with a dynamic turbocharged 2.0-liter inline-four. Delivering a peppy 255 horsepower and 295 pound-feet of torque. For those seeking an even more exhilarating experience. The CLE450 boasts a powerful turbocharged 3.0-liter inline-six, churning out an impressive 375 horsepower and 369 pound-feet of torque. Both models feature a standard nine-speed automatic transmission. Moreover, Mercedes has incorporated innovative technology by integrating 48-volt hybrids in both powertrains. The addition of an electric motor provides an extra boost of 23 horsepower and 148 pound-feet of torque. This seamless electric power delivery reduces turbo lag and enhances the start/stop system, resulting in a smoother driving experience. Additionally, the clever design houses the electric motor, power electronics, and transmission cooler within the nine-speed automatic transmission. Leading to efficient space utilization and reduced overall weight.
Price & Features
The pricing details for the upcoming 2024 CLE class have yet to be disclosed by Mercedes-Benz. They are keeping this information under wraps until the launch date draws near. As a reference point, the 2023 C300 coupe started at $50,600, while the 2023 E450 coupe had a price tag of $70,800. Considering this data, we can reasonably speculate that the CLE300 might fall within the range of $60,000, while the CLE450 could be around the $70,000 mark. As for the fuel economy estimates, neither Mercedes-Benz nor the EPA has released them at this time. Rest assured, we will keep you informed about the relevant mpg ratings once they are made available.
Acceleration & Features
The CLE300 and CLE450 have been engineered for a top speed of 130 mph. Delivering a harmonious and exhilarating driving experience. Mercedes has wholeheartedly embraced cutting-edge artificial intelligence in the CLE, inspired by the groundbreaking advancements in the 2024 E-class. The incorporation of AI technology intuitively adapts to the driver's unique comfort preferences across different scenarios, seamlessly fine-tuning the systems for a personalized and smooth journey. Moreover, the CLE boasts an array of practical and innovative features, elevating the driving experience to new heights. From remote start and proximity unlock/lock to a hands-free trunk access system activated by a simple wave of your foot near the rear bumper sensor. The CLE provides effortless control and unmatched convenience for the driver.
Porsche 911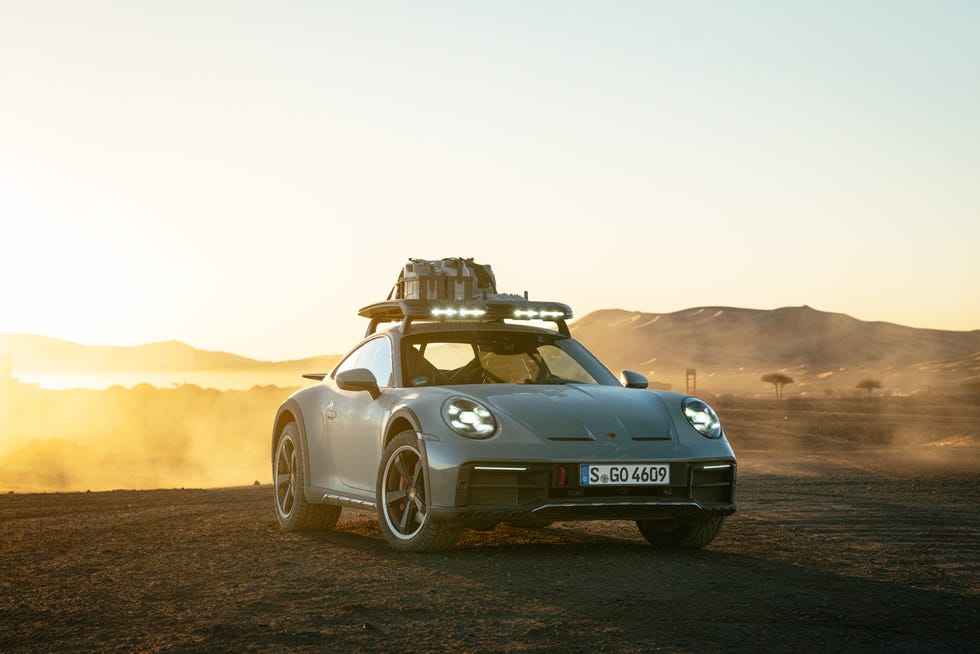 Engine & Performance
Situated at the rear of the 911 lies a potent twin-turbo 3.0-liter flat-six-cylinder engine. The base Carrera offers an impressive 379 horsepower, the S cranks it up to 443 ponies, and the GTS unleashes a formidable 473 horses. As expected, all models come equipped with a lightning-fast eight-speed automatic transmission as standard. While a delightful seven-speed manual option is available, it's reserved for the S and GTS trims at an additional cost. Both the coupe and cabriolet come with standard rear-wheel drive. But for those seeking all-weather, high-performance capabilities, all-wheel drive is an option. Porsche goes the extra mile with their optional sports exhaust system. Which not only enriches the driving experience but also fills the air with a captivating engine sound. What's truly remarkable is that the 911 remains incredibly comfortable while delivering an even more exhilarating driving performance.
Pricing & Features
Drawing from our extensive experience with various 911 models, we highly recommend considering the Carrera S coupe. This remarkable vehicle boasts a significant power advantage of 64 horses compared to the standard Carrera. The 911's starting price is $116,050, making it a compelling option for those seeking a premium driving experience. The Carrera S with a manual transmission stands out as the most fuel-efficient 911, boasting EPA ratings of 18 mpg city and 25 mpg highway. Remarkably, even other 911 models maintain fuel-economy estimates quite close to these impressive figures.
Acceleration & Features
Notably, during a test track session, the GTS model clocked a jaw-dropping 0-60 mph time of just 2.8 seconds with the eight-speed automatic. While the seven-speed manual, although slightly slower, still delivered an impressive 3.2-second result in the same test. Additionally, you have the freedom to choose between a seven-speed manual transmission for a more engaging driving experience or an efficient eight-speed automatic transmission. For those seeking an enhanced driving package, we suggest adding the Sport Chrono package. Which includes exciting features like launch control and additional drive modes, elevating the overall driving dynamics. To further elevate your comfort and convenience. We would also recommend opting for ventilated front-seat cushions, passive entry, a heated multifunction GT steering wheel, and Porsche's Dynamic Light System Plus.