2024 Subaru WRX vs BMW 2-Series: Which is Better?
The 2024 Subaru WRX blends sports car agility with a rally-inspired performance, distinguished from its Impreza relative. Propelled by a robust 271-horsepower turbocharged 2.4-liter flat-four engine, it offers dynamic handling through a six-speed manual or CVT, exhibiting a refined demeanor in this latest iteration. Despite the WRX's maturity shift, alternatives like the Hyundai Elantra N and Toyota GR Corolla boast comparable excitement with a more youthful vibe. In the compact luxury car category, BMW stands alone with its coupe, the 2-series. While its design has sparked debate, the car delivers a spirited ride with precise steering and potent brakes. Engine choices range from the 230i's 255-hp turbo-four to the M240i's 382-hp turbo-six, though the absence of a manual option is notable. The 2-series maintains a premium interior and relative affordability, especially in 230i trim.
| | | |
| --- | --- | --- |
| | 2024 Subaru WRX | BMW 2-Series |
| Dimensions | 183.8 in x 71.9 in x 57.8 in | 185.4 in x 72.6 in x 54.7 in |
| Engine | 2.4L turbocharged flat-4 | 3.0L turbocharged inline-6 |
| Horsepower | 271 hp | 382 hp |
| Torque | 258 lb-ft | 369 lb-ft |
| 0-60 MPH | 5.4 sec | 3.6 sec |
| 0-100 MPH | 13.6 sec | 9.1 sec |
| Top-Speed | 134 mph | 155 mph |
Specs
Subaru WRX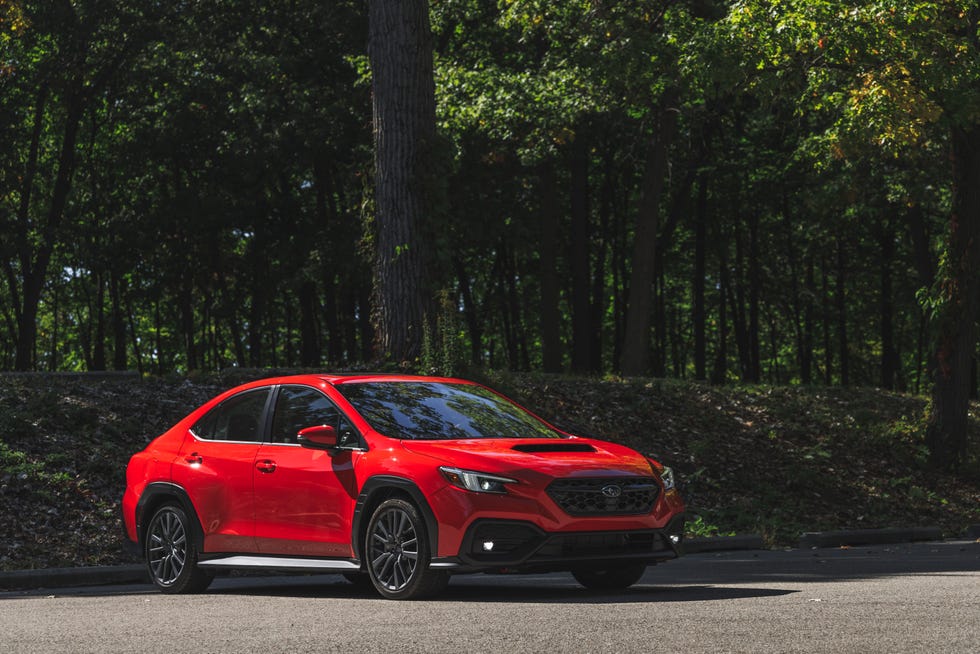 Engine & Performance
Beneath the WRX's hood lies a turbocharged 2.4-liter flat-four-cylinder engine, propelling an impressive 271 horsepower and 258 pound-feet of torque. Drivers can channel this power through a standard six-speed manual or a CVT, staying true to the WRX's all-wheel-drive legacy. For those opting for the automatic transmission. Conveniently controllable via paddle shifters on the steering wheel, three drive-mode settings await exploration. The exclusive GT trim, available only in automatic, boasts adaptive dampers for heightened performance. Choose between 17- or 18-inch wheels paired with summer performance tires. Notably, the WRX has garnered acclaim for its refined ride, marking a substantial improvement over its predecessor.
Price & Mileage
Opting for the WRX Premium model with the standard six-speed manual is our pick. Striking a balance between features without escalating costs akin to the fully loaded automatic-only GT model. Anticipated to kick off at $32,000, the 2024 WRX boasts EPA ratings of 22 mpg combined with the manual and 21 mpg with the optional CVT automatic. This choice not only ensures a well-equipped ride but also avoids the pricier bells and whistles associated with the automatic GT model. Transitioning seamlessly between gears, the manual transmission offers an engaging driving experience, and with the bonus of fuel efficiency. It aligns with both performance and economic considerations.
Acceleration & Features
Zooming around the test track the WRX. With its manual transmission, rocketed to 60 mph in just 5.5 seconds, covering the quarter-mile in a swift 13.9 seconds at 101 mph. Meanwhile, the WRX GT, equipped with the standard CVT, hit 60 mph in 5.4 seconds. However, it lagged in the quarter-mile, taking 14.1 seconds to cross the line at the same 101 mph. Touching on tech, every WRX boasts a touchscreen infotainment system. Yet, the base model showcases a 7.0-inch display, distinguishing itself from other trims, which flaunt a vertically oriented 11.6-inch screen. Emphasizing user-friendliness, the system primarily responds to touch inputs. Though it incorporates some physical controls for the climate system and stereo. Enhancing the sonic experience, an optional 11-speaker Harman-Kardon sound system is on the menu. Complementing the standard Apple CarPlay and Android Auto integration in the WRX's multimedia suite.
BMW 2-Series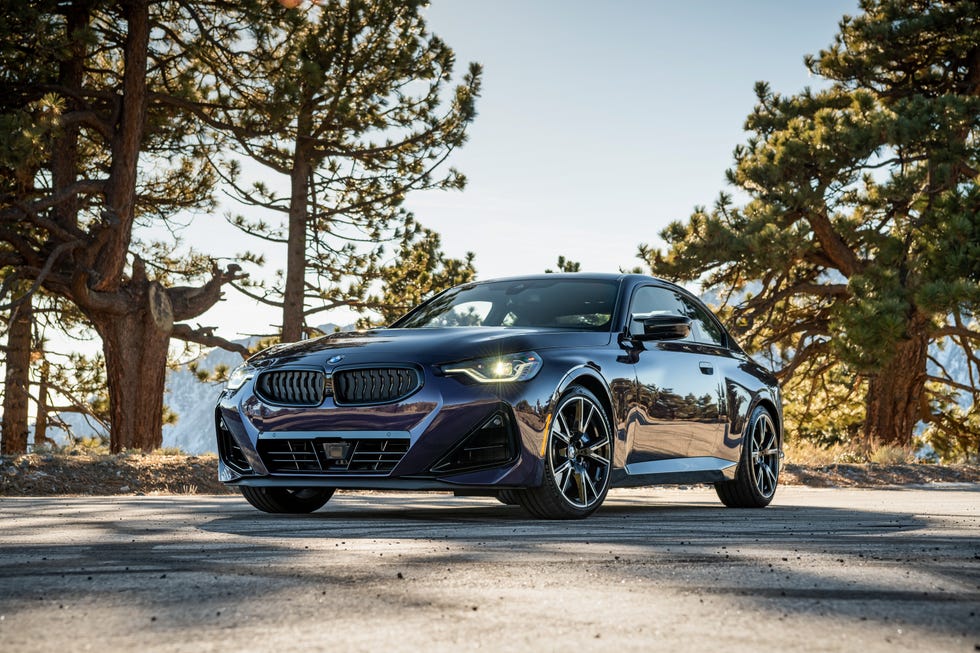 Engine & Performance
The 230i boasts a potent 255-hp turbocharged 2.0-liter four-cylinder engine, while the M240i takes it up a notch with a robust 382-hp turbo 3.0-liter inline-six. Both models come with the option of rear- and all-wheel drive and an eight-speed automatic transmission is the sole choice available. For those seeking optimal performance from the 230i, the M Sport and Dynamic Handling packages are a must. These packages include 19-inch wheels on performance tires, a sportier suspension, upgraded brakes, a variable-ratio steering system, and an electronically controlled rear differential. The M240i, on the other hand, comes standard with most of these exciting features and more. So, if you're eager to elevate your driving experience, the M240i may just be the perfect match.
Price & Mileage
We highly recommend the rear-drive 230i as the ideal choice. While its 255-hp turbo four may not match the speed of the 382-hp straight-six in the M240i, we found it to be an absolute joy to drive, especially when equipped with the Dynamic Handling and M Sport packages. These packages, which require each other, offer an enticing blend of performance upgrades and unique visual enhancements. The rear-drive 230i boasts an impressive fuel efficiency of 26 mpg in the city and 35 mpg on the highway, making it a practical option. On the other hand, the all-wheel-drive M240i with its six-cylinder engine achieves 23 mpg in the city and 32 mpg on the highway.
Acceleration & Features
In the exciting evaluation of the 230i, it accomplished an impressive 0-60 mph acceleration in just 5.1 seconds, along with a swift quarter-mile time of 13.7 seconds at a thrilling 101 mph. The 2-series boasts a modern infotainment system, featuring a standard 8.8-inch touchscreen or an optional 10.3-inch unit. With user-friendly steering-wheel controls, voice commands, and a convenient rotary controller on the center console, accompanied by practical shortcut buttons, interacting with the interface becomes a seamless and enjoyable experience.