Neymar Jr. Supercars at Al Hilal
Neymar Jr. has now joined the Saudi Pro League, following other prominent players in this shift. His requirements to join Al-Hilal are quite astonishing, although it's uncertain whether every demand was met. Al-Hilal is certainly compensating Neymar handsomely, with a staggering $351 million anticipated for his two-year tenure in the league. Nonetheless, he trails behind Cristiano Ronaldo, who rakes in $225 million annually at Al-Nassr. Undoubtedly, Neymar stands as one of the foremost footballers embracing the Saudi revolution during their prime years. Reports indicate he has been enticed with enticing privileges to step away from the European scene and pause his pursuit of a second European Cup victory.
| | |
| --- | --- |
| Neymar Jr. Supercars at Al Hilal | Price (USD) |
| Bentley Continental GT | $330,000 |
| Aston Martin DBX | $245,086 |
| Lamborghini Huracan | $233,961 |
Bentley Continental GT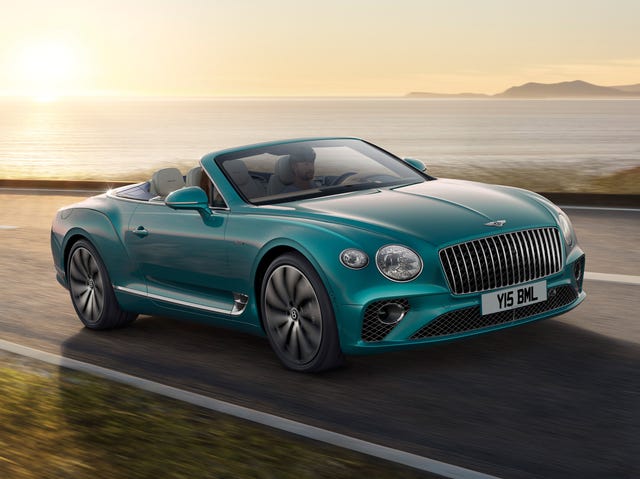 Embarking on extended journeys at the helm of the Bentley Continental GT transcends into leisurely strolls, all thanks to the opulent interior and finely-tuned suspension of this luxurious grand tourer. This automotive masterpiece offers a choice between a coupe or a convertible, each radiating a distinctive style that complements the enveloping comfort of its plush seats. Beneath the hood lies a potent V-8 or W-12 engine, both bolstered by twin turbochargers to deliver immense power. Irrespective of the engine choice, the Continental GT never falters in its pursuit of performance. Beyond its ability to carve corners akin to a sports car, it adeptly absorbs road irregularities, ensuring a smooth glide during relaxed cruises. In alignment with the esteemed British heritage, the Conti boasts tailor-made options via the Mulliner coachbuilding division.
Aston Martin DBX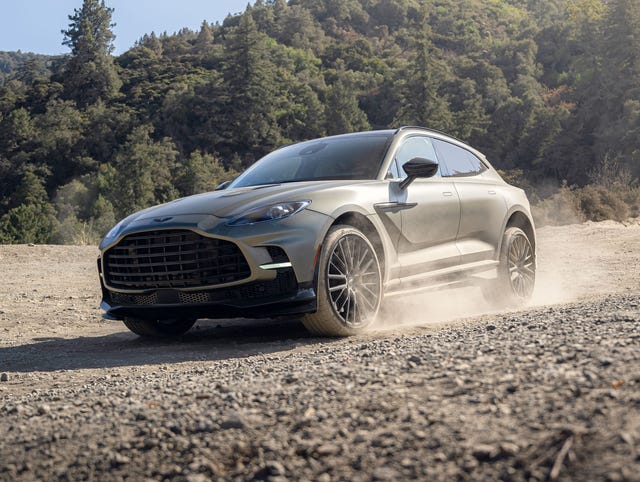 For those with a desire for an Aston Martin and the means for a six-figure SUV, the DBX effortlessly meets both aspirations. Although its larger dimensions and added weight somewhat diminish the driving pleasure synonymous with the British brand's sports cars, the DBX brings to the table unique offerings – a comfortable rear seat and commendable towing capacity, setting it apart. Notably, it boasts substantially more cargo room compared to the DBS or Vantage. True to Aston's legacy, this elevated SUV doesn't compromise on performance, courtesy of its spirited twin-turbo V-8, generating either 542 or an impressive 697 horsepower. The latter applies to the performance-oriented DBX 707, accelerating to 60 mph in a mere 3.1 seconds. However, it's worth noting that there are swifter alternatives at a lower cost, and the opulent SUV would benefit from enhanced modern safety technologies.
Lamborghini Huracan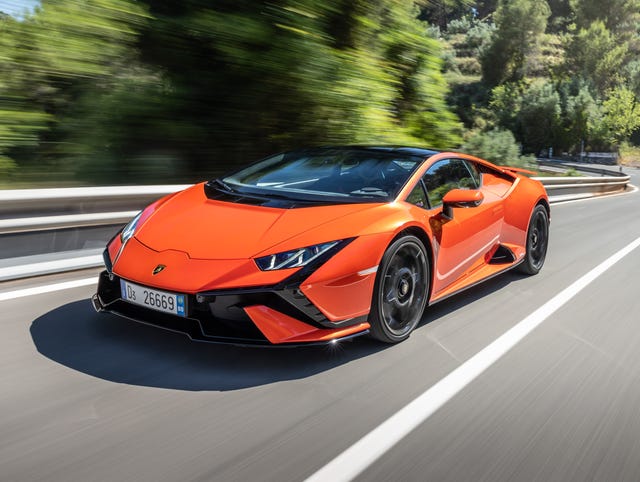 Capturing everyone's gaze, the Lamborghini Huracán stands out, but what truly sets it apart is the way it immerses the driver in a symphony of sensations. Central to its allure is the naturally aspirated V-10, boasting over 600 horsepower, nestled within the stunning Lamborghini frame. The engine's resounding melody at high revs complements its breathtaking acceleration. Configurable as a coupe or Spyder convertible, both available in rear- or all-wheel drive, the Huracán promises versatility. While the racetrack reveals its peak potential, the ride remains remarkably composed on public roads. However, as a travel companion, the Lambo falls short due to limited interior storage. Nevertheless, adorned with supercar excellence, the Huracán commands a six-figure price, embodying the essence of automotive extravagance.