YouTuber Mat Watson Has Cool Cars
Mat Watson is an automotive journalist who currently works at Carwow and creates car review videos for the company's YouTube channel. He is the company's Chief Content Officer and is responsible for the massive success of the company's viewership. Mat Watson, as a car enthusiast, has access to a wide range of vehicles, including media and long-term vehicles. He does, however, keep a variety of cars in his personal garage, which can be classified as fun cars, DIY cars, and go anywhere cars. As of now, Mat Watson is currently married to Ginny Buckley. His estimated net worth stands at $5 Million. So, let's checkout his cars.
| | |
| --- | --- |
| Mat Watson Car Collection | Price (USD) |
| 1980 Polski Fiat 126 | $3,044 |
| Mazda MX-5 Mk1 | $6,198 |
| 2004 Audi RS6 | $12,177 |
| Porsche 911 Carrera | $19,477 |
| Suzuki Jimny | $23,746 |
| Toyota GR Yaris | $43,230 |
Watson's Cars
1. 1980 Polski Fiat 126
Mat Watson bought the cream-colored 1980 Polski Fiat 126 as a project car. At the same time, he desired to own something crude and mechanical that was simple to repair. That's how he was able to get the Fiat 126 imported from Poland. Mat paid £2,500 for the car and another £200 for transporting it from Poland to London, where he lives. Mat has been posting updates on the car on his YouTube channel, "Mat Watson Cars," on a regular basis. Mat Watson's 1980 Polski Fiat 126 is powered by a 0.6-liter two-cylinder engine that is naturally aspirated and air-cooled. The engine in the Fiat 126 produces 23 horsepower and 31 pound-feet of torque and is mated to a 4-speed manual transmission.
2. Mazda MX-5 Mk1
Mat Watson pays £5,090 for the Mazda MX-5 Mk1 with all modifications. He only paid £1,000 for the car, and the rest was spent on upgrades. He bought his first car, a Mazda, with his own money and later modified it. He compared his MX-5 to a Porsche Boxster and found that he could improve not only the lap time, but also the acceleration timings from 0 to 60 MPH. Mat Watson's Mazda MX-5 is powered by a 1.6-liter flat-4 engine that produces 115 horsepower and 99 pound-feet of torque, allowing it to accelerate from 0 to 60 mph in about 8.3 seconds, according to third-party estimates.
3. 2004 Audi RS6
Mat Watson currently owns only one V8-powered vehicle, a 2004 Audi RS6. He reportedly paid around £10,000 for the RS6 sedan, which is a steal. The sedan has a powerful engine and a competent chassis, and Mat intends to modify it to make it more powerful. Mat chose the RS6 sedan because it is inexpensive in the used car market, but his preferred model is the Audi RS6 (C5) Plus Avant, which is a more powerful version of the same sedan. Mat's 2004 Audi RS6 sedan is powered by a 4.2-liter V8 bi-turbocharged engine. The RS6's bi-turbo V8 engine produces 450 horsepower and 413 pound-feet of torque and is mated to a 5-speed automatic transmission.
4. Porsche 911 Carrera
Mat Watson had always wanted to own a Porsche 911, and his dream came true when he came across a perfectly maintained dark blue 2000 Porsche 911 Carrera. He immediately closed the deal for £15,995 and drove the Porsche home. According to Mat, the 2000 911 Carrera, while a good car, was a depreciation disaster because it looked a lot like the Porsche Boxster from the same era and shared many parts with it. Porsche was going through a financial crisis at the time and had to resort to doing this to keep costs down. Mat Watson's 2000 Porsche 911 Carrera is powered by a naturally aspirated 3.4-liter flat-6 engine.
5. Suzuki Jimny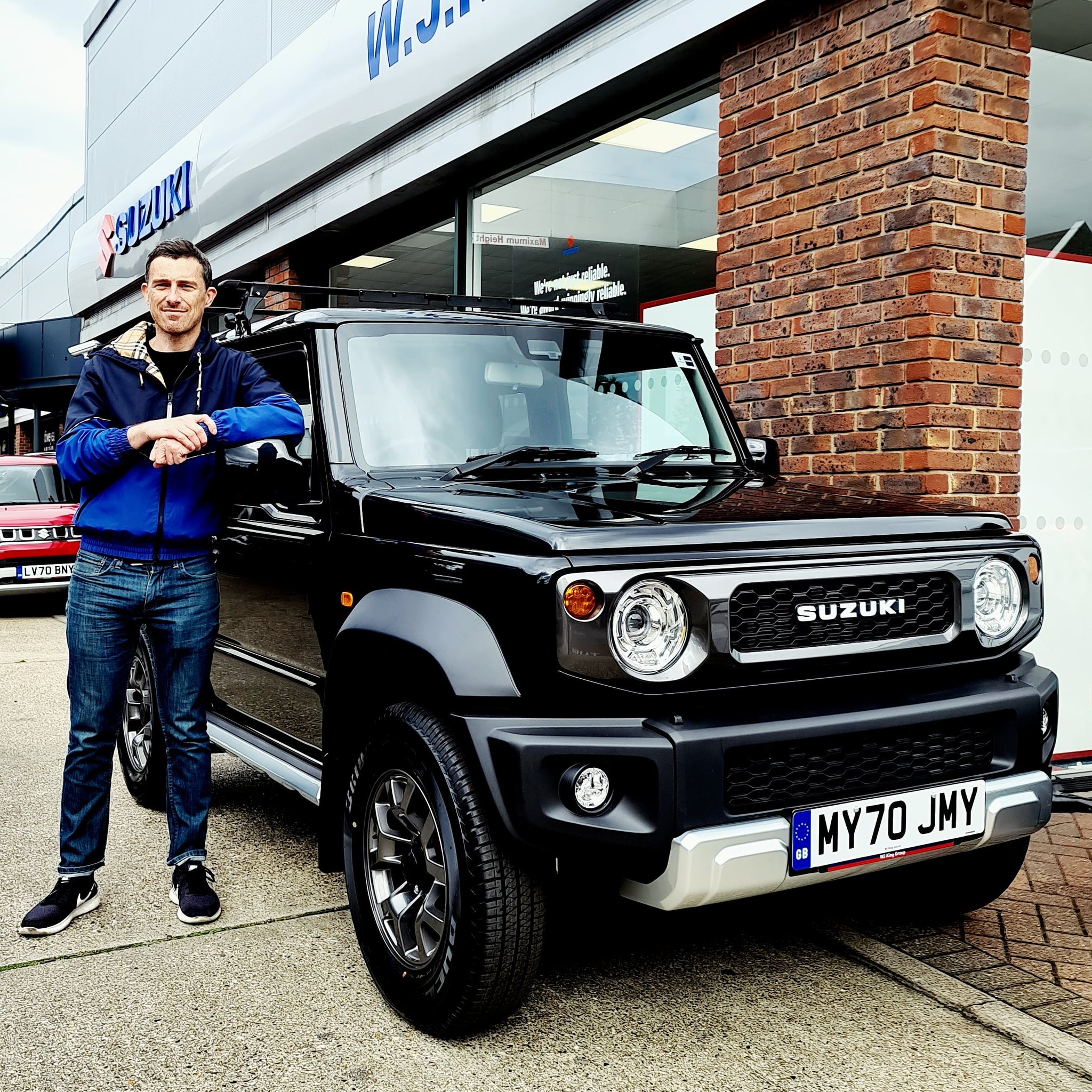 Mat Watson has only purchased two new cars as of now, one of which is the black Suzuki Jimny. He paid £19,500 for a 2021 Jimny, and since Suzuki has now discontinued it in the United Kingdom, he was offered £27,000 for his car. Mat, on the other hand, simply refused because he intends to use Jimny to make several videos for his personal YouTube channel. Mat had the car outfitted with £5,000 worth of optional accessories before having it ceramic coated. He is now planning to increase the power of his Jimny from 101 hp to 200 hp.
6. Toyota GR Yaris
Mat Watson was so impressed with the all-new Toyota GR Yaris for Carwow that he purchased a brand new white GR Yaris Circuit Edition for himself. The hot hatchback cost him £35,500, making it the most expensive car in his collection. Mat only paid £2,000 of the total, with the remainder financed. Later, he considered selling his Porsche and only keeping the GR Yaris, but his affection for the former ensured that both cars are now garage mates. Mat Watson's Toyota GR Yaris is powered by a turbocharged 1.6-liter three-cylinder engine. The turbo-three engine in the GR Yaris produces 261 hp and 265 lb-ft of torque and is mated to a 6-speed manual transmission.