Rapper Gazo Luxurious Car Collection
Born on August 5, 1994, French Rapper Gazo, whose real name is Ibrahima Diakité, hails from the Saint-Denis suburb of Paris, with proud Guinean heritage. This region, often referred to as "93" based on the French INSEE code, finds its way into many of his songs. Gazo had a troubled youth, facing difficulties that led to his parents kicking him out at just 12 years old, and subsequently dropping out of school by the age of 15. In the company of friends from Saint-Denis, he ventured into the world of rap. Eventually joining the Gangster Disciple Nation (GDN) at around 16 years old. On February 26, 2021, Gazo released his successful mixtape "Drill FR," which quickly soared to number 1 on the French Albums Chart. With an estimated net worth of $1.5 million, let's now explore his impressive collection of cars.
| | |
| --- | --- |
| French Rapper Gazo Car Collection | Price (USD) |
| Mercedes-Benz G-Class | $139,900 |
| Porsche Cayenne | $72,200 |
Mercedes-Benz G-Class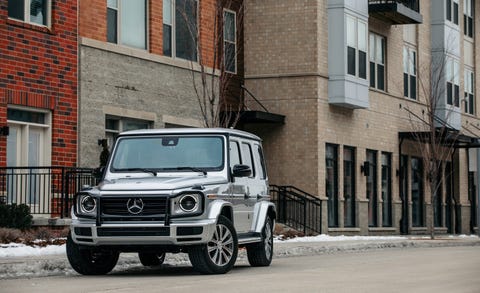 Undoubtedly, there are plenty of ways to get dirty. However, when it comes to crawling through the muck in utmost elegance. The Mercedes-Benz G-Class reigns supreme. Built akin to a champagne-sipping Ford Bronco or Jeep Wrangler, the Geländewagen boasts a lavishly appointed interior with luxurious massaging seats. Complemented by a hefty starting price in the six-figure range. Beneath the surface of sophistication, each G550 model packs a punch with its powerful 416-hp twin-turbo V-8 engine. Skillfully coupled to a nine-speed automatic transmission, and of course, equipped with standard four-wheel drive. No doubt, the G Wagen holds the capacity for wilder adventures than its occupants would likely volunteer for. Owing to its impressive 9.5 inches of ground clearance and three locking differentials, which make it feel virtually invincible.
Porsche Cayenne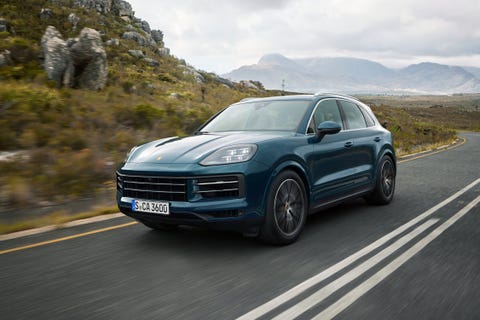 Drawing from its rich history of crafting sports cars, Porsche infuses its entire lineup, including the 2024 Cayenne SUV. With an exhilarating driving experience that sets it apart from its competitors. Despite being a mid-size SUV, the Cayenne exhibits remarkable agility in corners, thanks to its finely-tuned chassis. The vehicle's performance is undeniably impressive, particularly when equipped with one of its high-powered engines. Such as the available plug-in hybrid or the twin-turbo V-8. Alongside its dynamic prowess, Porsche ensures the Cayenne remains a symbol of luxury, offering a refined ride, a serene interior, and a wealth of cutting-edge technology and convenient features. Furthermore, the Cayenne comes with various customization options. Starting with a potent turbocharged 3.0-liter V-6 generating 348 horsepower. While the plug-in hybrid delivers an astounding combined output of 463 horsepower by skillfully combining an electric motor and a turbocharged V-6.