Checkout The Car Collection of Olivier Giroud
Born on September 30, 1986, Olivier Giroud is a renowned French footballer, excelling as a striker for both AC Milan in Serie A and the French national team. Widely regarded as one of the finest strikers of his era, he holds the record for the highest number of goals scored for France. Giroud's football journey began in his hometown club Grenoble, and later, he joined Tours in 2008 at the age of 21. His exceptional performance earned him the Ligue 2 Player of the Year title in 2010, as he emerged as the top scorer in the league. Making his senior international debut at 25 in 2011, Giroud has amassed over 120 caps for France, participating in six major tournaments. His estimated net worth is approximately $10 Million, prompting interest in exploring his car collection in more detail.
| | |
| --- | --- |
| Oliver Giroud Car Collection | Price (USD) |
| Ferrari 458 Italia | $539,990 |
| Bentley Continental GT | $214,600 |
| BMW iX | $87,100 |
Ferrari 458 Italia
The impressive Ferrari 458 Italia embodies the essence of a dynamic rear-drive mid-engine supercar, energized by a potent 4.5-liter V-8 engine generating a thrilling 562 hp and 398 lb-ft of torque. Its seamless power delivery is channeled through a seven-speed dual-clutch automatic transmission. As a purpose-built performance machine, fuel efficiency takes a backseat with modest ratings of 13/17 mpg city/highway. However, the car's true brilliance lies in its exceptional handling capabilities, courtesy of a finely-tuned chassis configuration complemented by magnetic shocks offering versatile adjustments, along with an electronic differential strategically placed in the rear axle.
Bentley Continental GT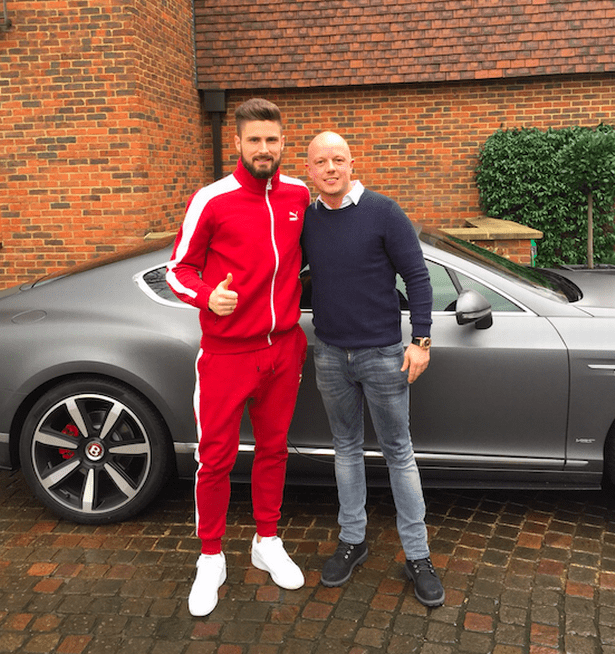 The Continental GT marks a significant milestone for Bentley, representing the brand's first all-new model following Volkswagen Group's acquisition after parting ways with Rolls-Royce. Leveraging the same large, longitudinal-engine platform as Audi, the 2011 version underwent substantial enhancements. Currently, the lineup comprises a stylish two-door coupe and a convertible variant, both featuring all-wheel-drive as standard. While it competes with prestigious grand touring models like Aston Martin, Ferrari, and Porsche from VW Group, the Conti GT adopts a more laid-back approach, placing equal emphasis on comfort and bespoke luxury as it does on power and handling. Under the hood, all Continental GTs boast the impressive 633-hp turbocharged 6.0-liter W-12 engine, undoubtedly making it a force to be reckoned with on the road.
BMW iX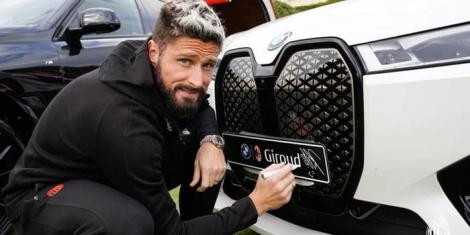 BMW's showroom currently houses an exceptional electric SUV that stands among the finest in its class. The iX, a mid-size SUV comparable to the well-known X5, sets itself apart with its dual electric motors instead of a traditional gasoline engine. Even the base xDrive50 models boast an impressive 516 horsepower, while the M60 trim takes it to another level with a thrilling 610 ponies, true to BMW's performance-oriented approach. The iX's driving range is equally impressive, easily surpassing 300 miles on a single charge when driven with a more relaxed pace. Stepping inside, the iX captivates with its futuristic infotainment technology seamlessly blending with luxurious materials, creating a remarkable cabin design. Comfort takes precedence as the front seats provide a plush experience ideal for long journeys, and the option of a hands-free driving mode further enhances the overall driving experience.