YouTuber Thach Nguyen Car Collection
Thach Nguyen, is a dynamic entrepreneur, investor, and social media influencer making waves across diverse fields. Through his venture, Thach Real Estate Group, he specializes in real estate transactions. But Thach isn't just about business. He's active on TikTok and Instagram, generously sharing real estate insights, motivating aspiring entrepreneurs, and helping the homeless. His journey, starting from humble beginnings in war-torn Vietnam, is a story of resilience and success. Born on May 18, 1970, into a large family, Nguyen faced hardships as they fled Vietnam in 1974. Despite the challenges, he's now a wealthy person with an estimated net worth of $10 million. Now, let's dive into Thach Nguyen's car collection and discover the wheels that reflect his success.
| | |
| --- | --- |
| Thach Nguyen Car Collection | Price (USD) |
| Mercedes-AMG G63 | $180,150 |
| Ferrari F8 Spider | $306,450 |
| Rolls-Royce Ghost | $314,400 |
| Rolls-Royce Dawn | $359,250 |
| Lamborghini Urus | $233,995 |
| Bentley Flying Spur | $261,460 |
Mercedes-AMG G63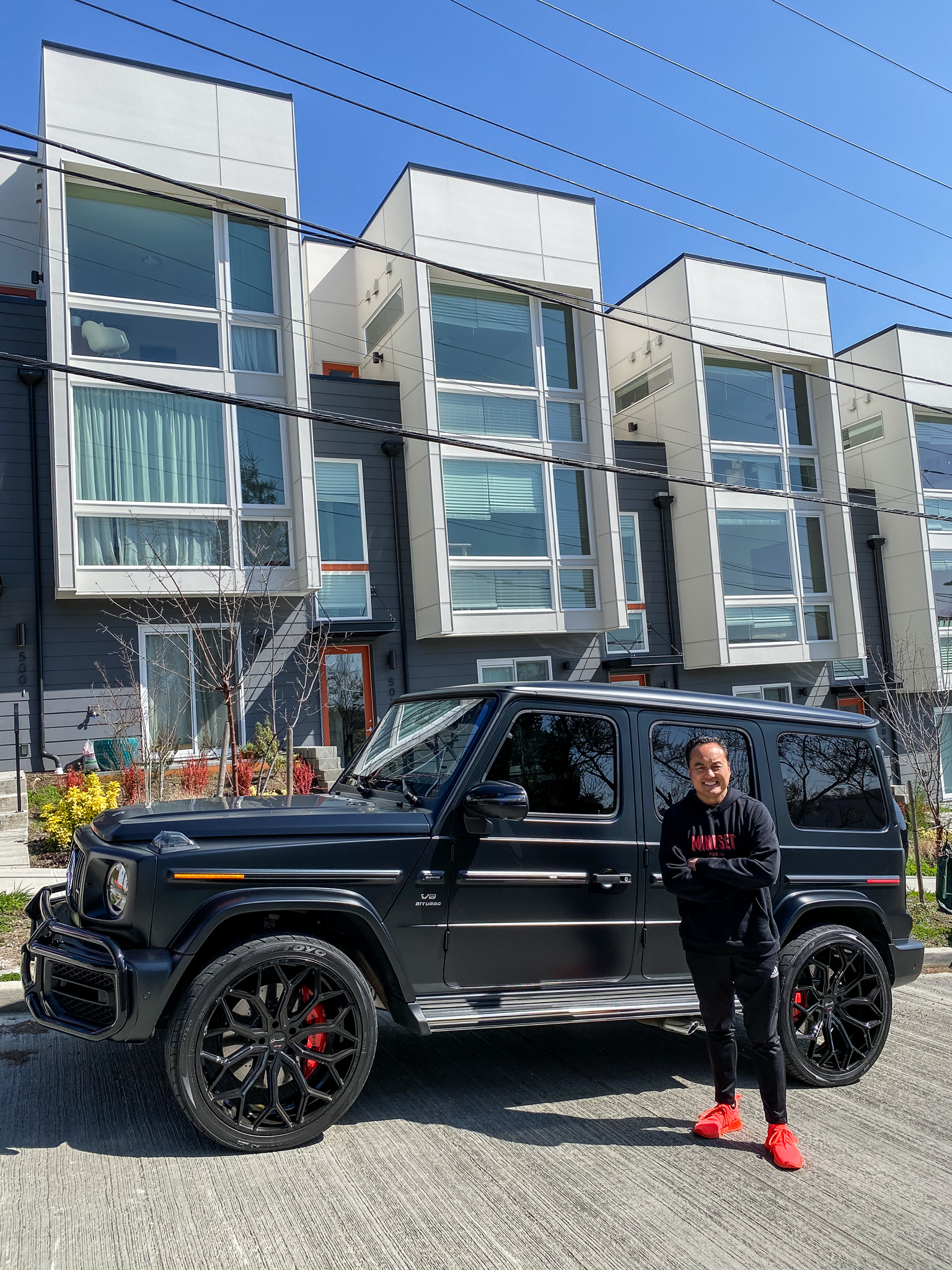 Since 1979, the Mercedes-Benz G-class, fondly called the Geländewagen or G-wagen, has transformed from a tough off-road ride to a symbol of off-road king and status. AMG, Mercedes-Benz's high-performance division, joined the game, developing the G63. An impressive 563 hp SUV, showcasing both speed and a hefty price tag. Despite its challenging handling and occasional bumpy ride, which might appeal mainly to adventure enthusiasts, these whims add to its charm. It's crucial to recognize that not everyone gets the allure of these luxury relics, but we totally do. From its rugged beginnings to the G63's powerful presence, the G-class has truly become an icon of both off-road capability and high-end style.
Ferrari F8 Spider
Boasting Ferrari's mightiest V8 engine, it's not just a car. It's a superhero suit on wheels. The twin-turbo 3.9L engine, making 710 hp for the rear tires, propels it with heart-pounding speed, making the asphalt feel like a blur. Whether you go for the wind in your hair Spider or the solid Tributo, the immense power, sturdy chassis, and turn grip compel you to unleash the full potential of this beast. In a class shared with everyday drives like the Porsche 911 Turbo and McLaren GT, the F8 stands tall with exceptional comfort and refinement, taking its awe-inspiring performance and supercar legacy to breathtaking heights.
Rolls-Royce Ghost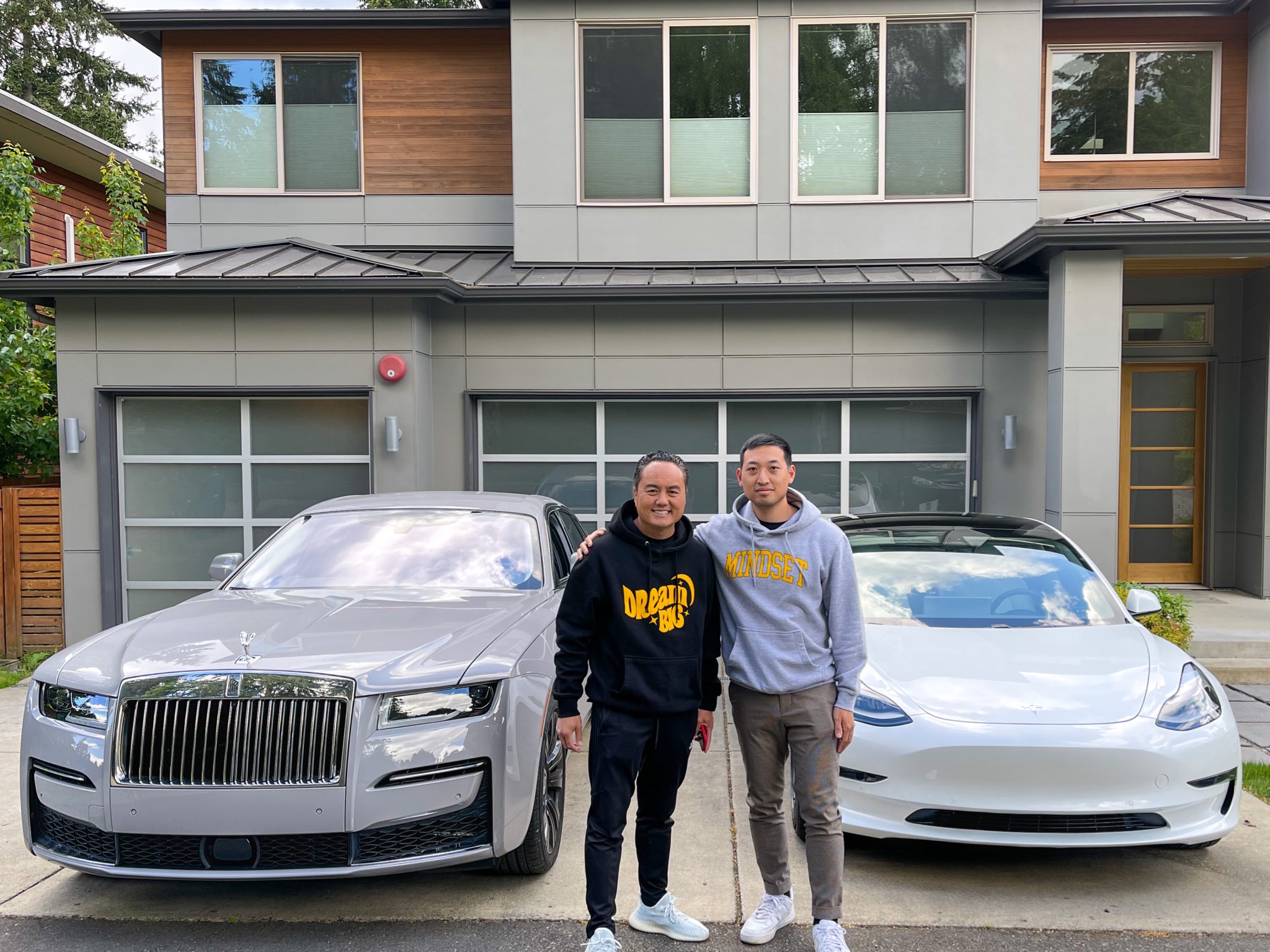 Rolls-Royce, renowned for crafting opulent vehicles for the super-wealthy, further solidifies its standing with the Ghost, its entry-level model for 2021. The updated styling maintains its irresistible charm, but there's more than meets the eye. Unlike its predecessor, linked with the common BMW 7-series, the new Ghost smoothly rides on the prestigious "Architecture of Luxury" platform shared with the Phantom sedan and Cullinan SUV. As you approach, power-operated doors graciously invite you into a cabin adorned with the finest automotive materials. The spacious interior ensures both front and rear passengers have a good time in unparalleled comfort.
Rolls-Royce Dawn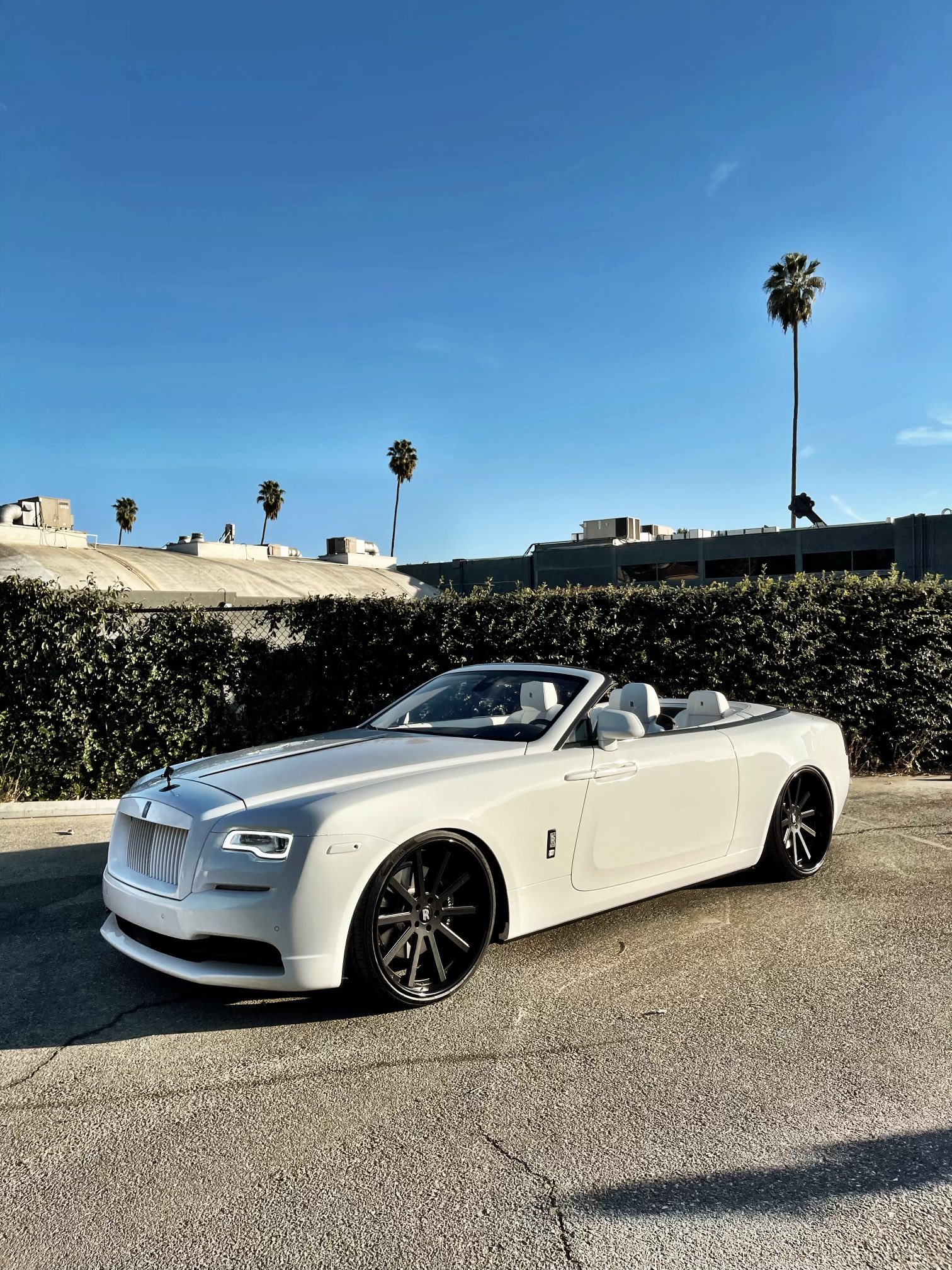 Essentially a Wraith coupe beneath its sleek exterior, the Dawn features gracefully curved sheet metal that Rolls-Royce proudly calls the "sexiest Rolls-Royce ever crafted." Following the brand's tradition, the Dawn provides a lavish interior, carefully crafted from top-notch materials. Yet, it introduces an open-air dimension, making it the top choice for wealthy sun enthusiasts. While it may not have the latest convertible technology, its undeniable charm, strong road presence, and prestigious reputation make it highly desirable.
Lamborghini Urus
The Lamborghini Urus isn't just your regular fancy SUV. It's a legit supercar in an SUV disguise. Powered by a strong twin-turbo 4.0L V-8 engine with a whopping 657 hp, this beast rocks the racetrack. Even when it's not showing off its sleek design or leaving everyone else behind, it stands out in the showroom as the only SUV that can tow a trailer and fit more than two passengers, probably of the wealthy kind. Yes, the price is sky-high, and the interior might not scream luxury for the hefty cost, but make no mistake the Urus rules the SUV world right now.
Bentley Flying Spur
If you find Porsche Panamera and Mercedes-Benz S-classes to be a dime a dozen, then the Bentley Flying Spur deserves your top consideration. From its twin-turbocharged 12-cylinder engine to its lavishly crafted interior, every element exudes uncompromising quality and craftsmanship, justifying its starting price. While it serves as an entry point into the Bentley universe. With the larger and considerably pricier Mulsanne as the next tier, the Flying Spur offers a truly upscale experience.