Dutch DJ Armin's Car Collection
Born on December 25, 1976, Armin Van Buuren is a Dutch DJ and record producer who has made a significant mark in the music industry. With a career spanning since 2001, he has been the driving force behind the widely acclaimed A State of Trance (ASOT) radio show. This weekly program has reached a staggering audience of almost 40 million listeners in 84 countries via over 100 FM radio stations. Notably, the influential website DJs and Festivals attributes his meteoric rise to fame and the global surge of interest in trance music to this very show. Armin Van Buuren's achievements are numerous. Including his impressive feat of being crowned the number one DJ by DJ Mag on a remarkable five occasions consecutively. Now, let's delve into the intriguing details of Buuren's automobile collection.
| | |
| --- | --- |
| Armin Van Buuren Car Collection | Price (USD) |
| Jaguar F-Type | $81,050 |
| Jaguar F-Pace | $63,250 |
| Jaguar XE | $47,290 |
| Jaguar I-Pace | $82,050 |
Jaguar F-Type
With a classically beautiful body and V-8-only engine options, the Jaguar F-type is a throwback sports car of sorts. Unlike the Chevy Corvette or the Porsche 718 Boxster and 718 Cayman. The Jaguar's powerplant resides in front of the driver rather than behind them. This gives the F-type dramatic proportions and an altogether different driving experience. The thrilling sound of its supercharged 5.0-liter V-8, making between 444 and 575 horses, is another distinction. While the Jag doesn't stop, go, and grip as short, quick, and strong as its peers. Both the coupe and convertible will still excite the senses. Unfortunately, its upscale cabin is claustrophobic, and drop-top models have smaller storage space than the already cramped coupes. The F-type also has a higher starting price than its classmates, but perhaps its elegance and old-school charm are enough to offset that disparity.
Jaguar F-Pace
The Jaguar F-Pace stands out as the luxury automaker's top-selling model, effectively breathing new life into the brand's once-conservative image. Although Jaguar's sales numbers remain modest. The F-Pace's striking aesthetics and dynamic performance play a significant role in elevating the iconic leaping logo's visibility. Its powertrain options, headlined by a robust supercharged V-6, contribute to an exhilarating driving experience across all models. Furthermore, the vehicle offers ample cargo space and an array of covetable features. Regrettably, the interior falls short in terms of storage compartments, and the infotainment system has gained notoriety for its temperamental nature. Nevertheless, the F-Pace shines as one of the most captivating and thrilling compact luxury crossovers on the market.
Jaguar XE
Introduced in 2017, the XE entered the market with great potential. Boasting appealing aesthetics and dynamic agility it aimed to secure its position as a frontrunner among compact luxury sedans. However, it competes in a fiercely competitive sector, and since its debut, it has faced stiff competition from two formidable newcomers: Alfa Romeo's superbly handling Giulia and the impressively well-rounded Genesis G70. Moreover, the BMW 3-series has also seen significant improvements. Despite maintaining its attractive appearance and commendable driving performance, the XE's once-potent 380-hp V-6 has been replaced, leaving two turbo four-cylinder options—the entry-level P250 model with 247 horsepower or the P300 with 296 horsepower. Unfortunately, these powertrains lag behind class leaders in both performance and efficiency. Furthermore, the limited rear seat and trunk space undermine the XE's practicality.
Jaguar I-Pace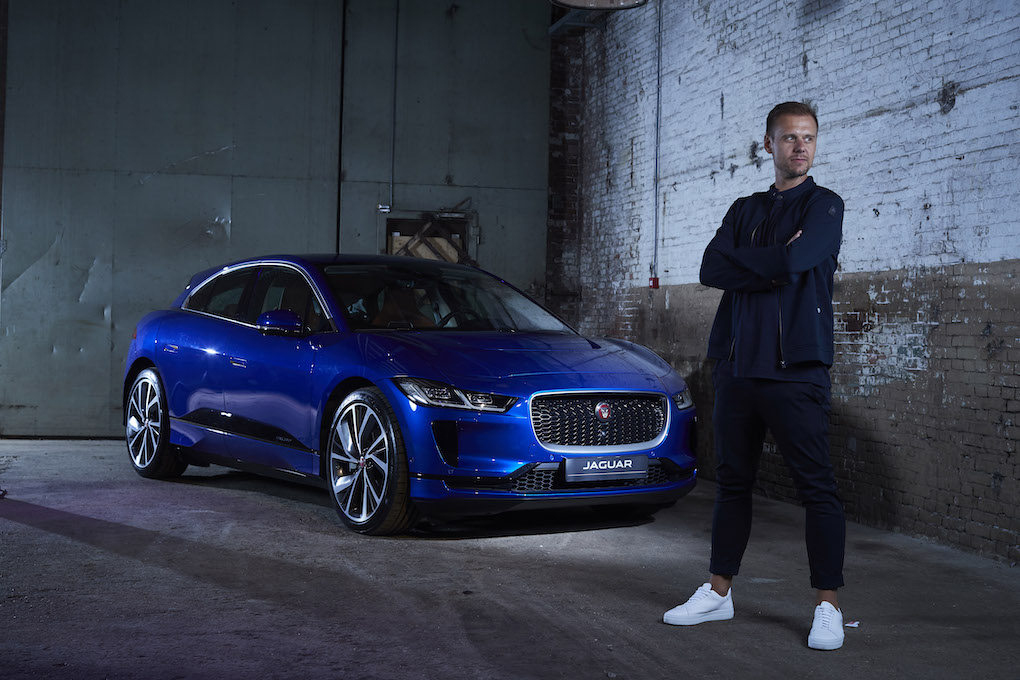 Amidst the growing prevalence of electric vehicles, the electron-powered Jaguar I-Pace injects a fresh burst of excitement into the typically serene segment. Setting itself apart from its rivals, the I-Pace boasts a captivating exterior that makes a bold statement. Inside, it masterfully blends luxury and technology, delivering an exquisite experience. What truly sets this all-electric Jaguar SUV apart is its ability to accelerate with a refined yet spirited demeanor. Engaging the driver with unexpected athleticism. Every model assures a driving range of 253 miles and the convenience of DC fast charging. Achieving that range proved challenging in our experience, and standard charging tended to be slower. Nevertheless, the I-Pace stands as a disruptor in the realm of EV innovation, focusing on enhancing desirability within the species.