2024 Acura Integra Type S vs Audi S4: What To Choose?
In 2024, Acura will introduce a new 320-hp Type S version of the reborn Integra, addressing concerns about its sportiness. This variant shares many features with the Civic Type R hot hatchback, including a turbocharged 2.0-liter engine, a six-speed manual gearbox, and a limited-slip differential. It boasts a more aggressive appearance and is expected to be pricier than the base model, starting at $51,995, making it $7105 more expensive than the 2023 Type R. In contrast, the Audi S4 enhances performance over the A4 sedan without sacrificing daily drivability. Its 349-horsepower turbocharged V-6 engine and Quattro all-wheel drive system provide ample power. The S4 boasts a comfortable ride, luxurious cabin design, and responsive infotainment screens, making it an excellent blend of luxury and performance.
| | | |
| --- | --- | --- |
| | Acura Integra Type S | Audi S4 |
| Dimensions | 171.4 in x 71.4 in x 64.1 in | 187.5 in x 72.7 in x 56.2 in |
| Engine | 2.0L turbocharged inline-4 | 3.0L turbocharged V6 |
| Horsepower | 320 hp | 349 hp  |
| Torque | 310 lb-ft | 369 lb-ft |
| 0-60 MPH | 5.0 sec | 4.2 sec |
| 0-100 MPH | 11.7 sec | 10.7 sec |
| Top-Speed | 167 mph | 155 mph |
Specs
Acura Integra Type S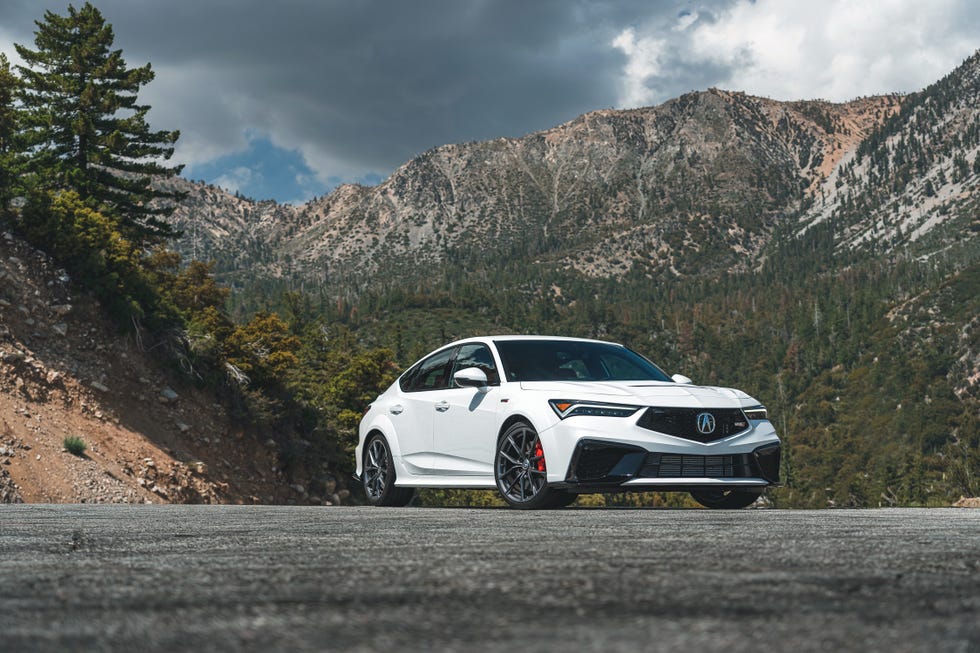 Engine & Performance
The heart of the Type S is a spirited 2.0-liter inline-four engine, turbocharged to unleash an impressive 320 horsepower and 310 pound-feet of torque. Acura thoughtfully retuned this powertrain to deliver a touch more mid-range torque, perfect for an exhilarating ride. Embracing the sporty essence, the Type S boasts a six-speed manual gearbox and front-wheel drive. Echoing the spirited performance of the renowned Civic Type R. Acura's attention to detail shines through with distinctive features like three center-mounted exhaust pipes, 19-inch wheels donning summer tires, and superior Brembo brakes. A unique exhaust system completes the ensemble, ensuring an unmatched driving experience.
Price & Mileage
If the starting price of $51,995 for the Type S is beyond your budget. Consider the A-Spec Technology trim, which remains a strong contender. Nevertheless, we firmly believe that the essence of the Integra is best captured in the Type S model. The availability of a six-speed manual gearbox adds to the driving appeal, and this option is offered in both the Type S and A-Spec trims. It's important to note that the Type S, with its larger and more powerful engine. Achieves slightly lower fuel-economy ratings of 21 mpg city and 28 mpg highway.
Acceleration & Features
The Type S showcases impressive acceleration, going from 0 to 60 mph in just 5.1 seconds and reaching 105 mph in 13.7 seconds with 93 octane fuel. It handles rough roads with ease, as the dampers provide a smoother ride. The Integra models feature a versatile 10.2-inch digital gauge cluster that can be customized to display various driver information. Additionally, you have the option to upgrade to a larger 9.0-inch unit, along with the standard 7.0-inch infotainment display. Both of these eliminate the frustrating touchpad controller found in other Acura products. Enjoy a seamless and user-friendly experience with Integra's advanced technology features.
Audi S4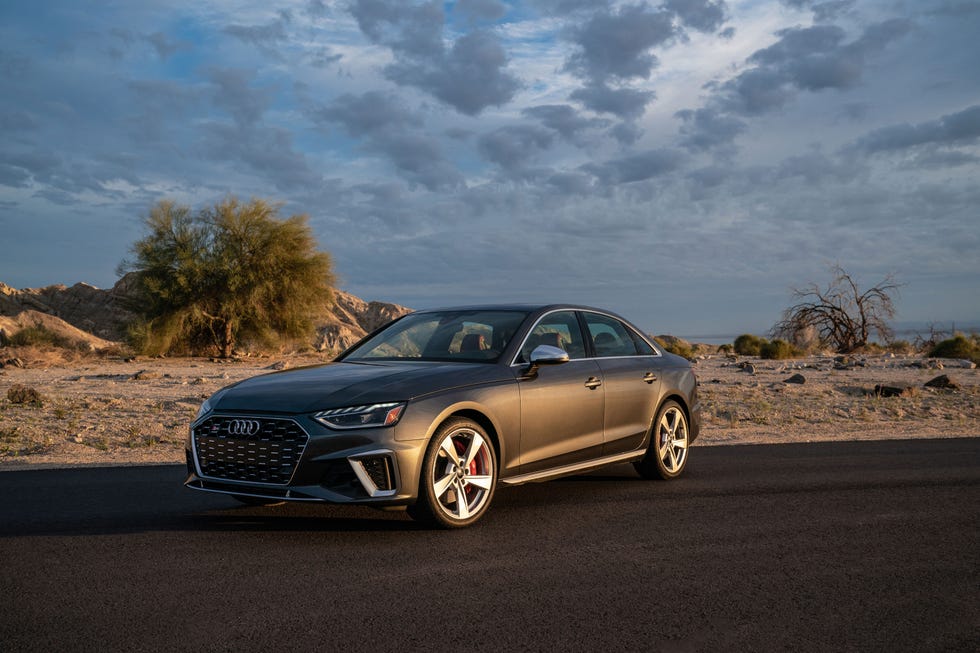 Engine & Performance
The S4 boasts a potent 349-hp turbocharged 3.0-liter V-6. Expertly paired with an eight-speed automatic transmission and Quattro all-wheel drive, ensuring impressive performance whenever needed. While it may not offer a manual transmission option and exudes a more understated engine character, the V-6 delivers substantial power. Effortlessly switching between a relaxed and responsive driving experience. What truly sets the S4 apart is its exceptional chassis, providing tightly controlled body movements and a smooth. Comfortable ride that strikes the perfect balance between a sports car and a luxury sedan. Emphasizing both athleticism and refinement. The S4 offers an enticing package that caters to discerning drivers seeking the best of both worlds in their driving experience.
Price & Mileage
Each S4 model shares the same powertrain and wheels, but they differ significantly in terms of technology features. The Premium Plus trim stands out with its impressive array of tech, including a 360-degree rearview camera, a spacious 12.3-inch gauge cluster with Audi's Virtual Cockpit navigation, a convenient wireless phone charger, and front and rear parking sensors with rear traffic alert. This well-balanced package offers a smart blend of technology and affordability. The Audi S4 starts at a price of $54,895. In 2023, the S4 sedan achieved 21 mpg in the city and 30 mpg on the highway. Resulting in a combined rating of 24 mpg according to EPA estimates. Similar fuel efficiency is expected for the 2024 models.
Acceleration & Features
Although the tested version of the car boasts impressive speed compared to its competitors. It somewhat falls short in delivering the intense engine response and exhilarating exhaust sound one would expect from a sports sedan. Audi equips each S4 with a spacious 10.1-inch center infotainment screen and offers a wide array of infotainment choices. Alongside the standard Apple CarPlay and Android Auto integration, the MMI system tested responded promptly to commands and featured user-friendly controls.