2024 Toyota Land Cruiser vs Chevrolet Tahoe: Which is Better?
Toyota surprised everyone by bringing back the Land Cruiser, which now shares a platform with the Lexus GX and has a smaller, more compact design. It aims to compete with mainstream off-roaders like the Ford Bronco and Jeep Wrangler while leaving room for the Toyota Sequoia in the full-size SUV market. The new Land Cruiser offers seating for five, modern infotainment technology, and advanced driver-assistance features. It is set to arrive at dealerships in spring 2024. As for the Chevrolet Tahoe, it impresses with its spacious interior and agility on the road compared to other large SUVs. With three engine options, it offers decent towing capacity, and there's even a diesel inline-six available. The Z71 model caters to off-road enthusiasts with its specialized features, while the Premier and High Country models provide a more luxurious experience, though they can be expensive.
| | | |
| --- | --- | --- |
| | 2024 Toyota Land Cruiser | Chevrolet Tahoe |
| Dimensions | 193.7 in x 78.0 in x 73.2 in | 210.7 in x 81.0 in x 75.9 in |
| Engine | Hybrid turbocharged 2.4L 4-pot | 5.3L pushrod V8 |
| Horsepower | 381 hp | 355 hp |
| Torque | 401 lb-ft | 383 lb-ft |
| 0-60 MPH | NA | 7.5 sec |
| 0-100 MPH | NA | 20.5 sec |
| Top-Speed | NA | 115 mph |
Specs
Toyota Land Cruiser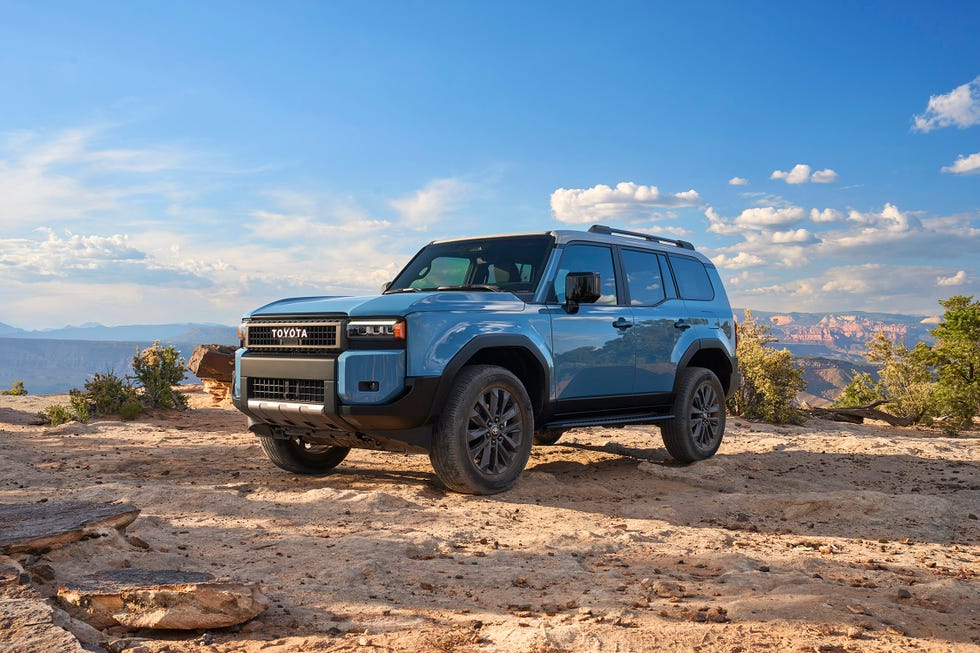 Engine & Performance
Exciting news awaits the 2024 Land Cruisers as they receive a cutting-edge upgrade. All models will now feature the innovative 2.4-liter turbocharged four-cylinder hybrid iForce Max powertrain and eight-speed transmission. This state-of-the-art technology has already proven its success in the top-tier Tacoma TRD Pro. While the new powertrain may have slightly lower horsepower at 326 combined. It outshines the previous 5.7-liter V-8 with a robust combined torque of 465 pound-feet compared to the old model's 401 pound-feet. Especially in off-road conditions. What's truly remarkable is the iForce's peak torque, which occurs at just 1700 rpm. Offering improved capabilities where it truly matters off the beaten path— a notable advantage over the previous 3600 rpm.
Price & Mileage
In its previous appearance in the U.S. market, the Land Cruiser came with a hefty price tag of $87,030, but this time. Toyota pleasantly surprised us with a much more appealing starting price in the mid-$50,000 range. The smaller frame and five-seat cabin add to its charm. While Toyota has yet to release fuel economy estimates. We are optimistic about significant improvements compared to the disappointing 14 mpg combined of the 2021 model. With the introduction of the reformulated hybrid Cruiser, it is likely to outperform the larger LX600, which only managed 19 mpg combined. This exciting change breathes new life into the Land Cruiser. Making it a more budget-friendly and eco-conscious choice for potential buyers.
Acceleration & Features
The Land Cruiser comes with an integrated tow hitch as a standard feature. However, this smaller and less powerful version has a reduced tow rating of 6000 pounds compared to the previous model's 8100 pounds. Nevertheless, it's still a respectable figure. The engine choice means that the Land Cruiser can only accommodate up to five passengers. As the hybrid system's battery takes up the space that could have been used for a third row. Consequently, the load floor is higher than ideal. On a positive note, all Land Cruisers come equipped with Toyota's excellent infotainment system, offering wireless Apple CarPlay and Android Auto. It's important to mention that the base 1958 trim has a relatively modest 8.0-inch display. While the other trims boast a much larger 12.3-inch touchscreen.
Chevrolet Tahoe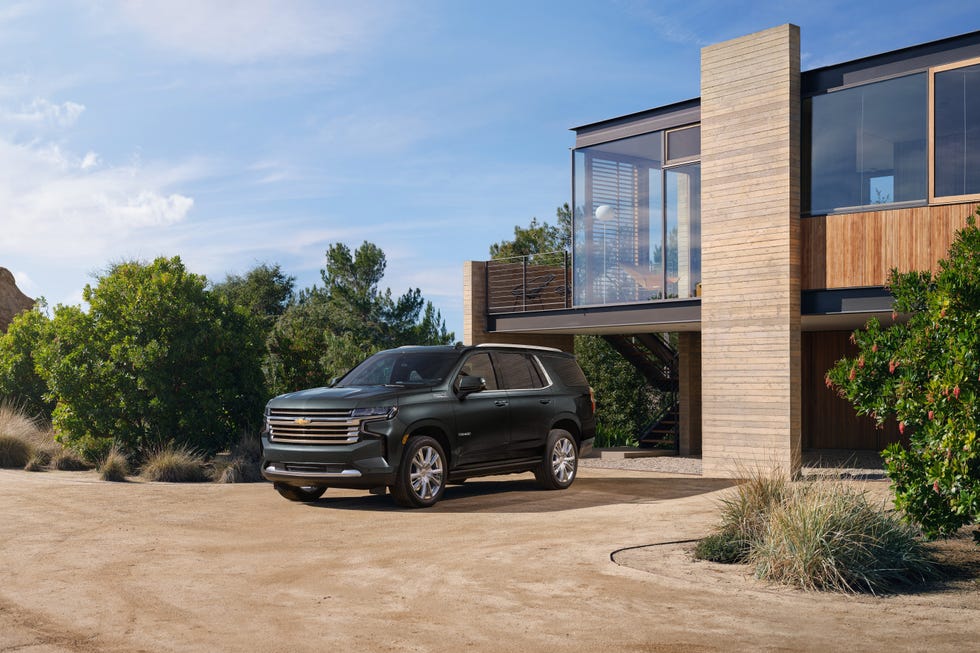 Engine & Performance
Throughout its history, the Tahoe has remained loyal to its V-8 engines, and that tradition continues with its latest generation. However, there's an exciting addition to the lineup in the form of a 3.0-liter diesel six-cylinder engine. While this option might have slightly lower horsepower compared to the standard V-8s, it compensates with an impressive 460 pound-feet of torque, matching that of the larger V-8. Regardless of the engine choice, every Tahoe comes equipped with a smooth 10-speed automatic transmission and offers the option of rear- or all-wheel drive. For those seeking enhanced performance, the Z71 package features air springs and adaptive dampers, features that come standard in the upscale Premier and High Country models. Get ready for an elevated driving experience with the versatile Tahoe lineup.
Price & Mileage
The mid-level RST and Z71 models offer exceptional value, each catering to different preferences. The RST boasts a more eye-catching design, while the Z71 targets adventurous individuals with its rugged appearance and exclusive off-road equipment. The Tahoe's starting price is $56,095. With contented passengers, your road trips become truly relaxing, and the Tahoe's extensive infotainment and connectivity features guarantee that. Across all models, a 10.2-inch touchscreen comes standard, complete with Apple CarPlay, Android Auto, and a Wi-Fi hotspot to keep you connected on the go.